NATIONAL LIFESAVING CHAMPIONSHIPS 2018 LEEDS
The Championship covers the whole of the UK, and competitors were representing the South West after winning the Regional Round.

Senior Boys - Olie Smith & Will Whitehead
3rd in Aquatic initative, 3rd in dry initative, 6th Overall.
Senior Girls - Emma Ogely & Rebecca Blease
4th in Aquatic initative, 5th in the dry initative, 9th Overall.
Junior Boys - Tom Stoppard & Reuben Crosby - 9th Overall.
Junior Girls - Evie Godwin & Hannah Blease
2nd in Aquatic initative, 4th in the dry initative 6th Overall.
Individual Men - Jared Wray - 11th Overall.
Individual Ladies - Libby Wray - 3rd in swim & tow, 10th Overall
Senior SERC team - 12th Overall
Junior SERC team - 6th Overall
These are once again fantastic results for our club, considering the overall winners were Wales (a Country)!!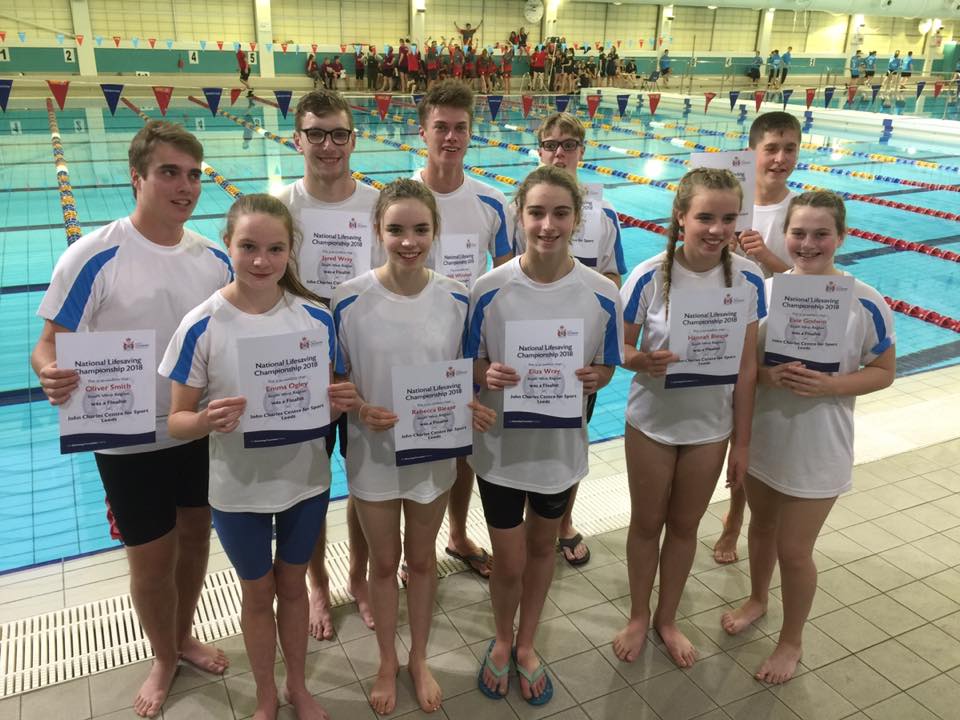 Pictured:
Back Row L to R - Olie, Jared, Will, Reuben, Tom.
Front Row L to R - Emma, Rebecca, Libby, Hannah, Evie